In our last episode, The Reader and The UML Guy drew Use Case Diagrams for a number of Actors within Pestbusters (The Reader's client). In the process, The Reader discovered and a vital Use Case that he had earlier overlooked. Two weeks later, after the team has implemented, tested, and delivered this new Use Case, Supervisor and The Reader meet in the Ulterior Motive Lounge…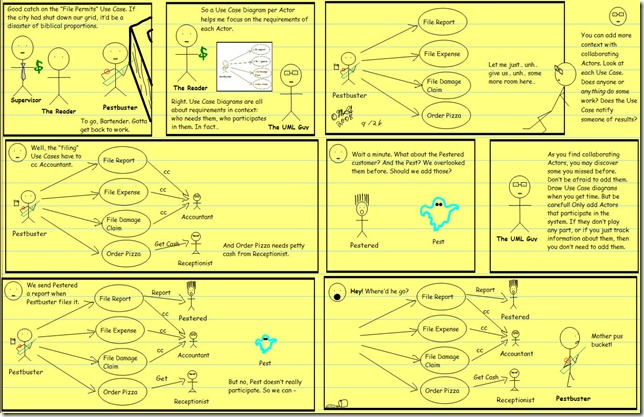 For those who are curious what lies in store for Pest, I have an obscure one-word reference/hint: growlf!
Oh, and it's time for some overdue credit where credit is due. Editing and feedback for Ulterior Motive Lounge is courtesy Bill Emerson and Curtis Gray.